Everything you need to grow your small business
We help SMALL BUSINESSES attract, convert, and retain their best customers with enterprise-level strategies, systems, & software
Start growing with Intent Company
Automate your marketing, sales, and operations to get more leads, close more deals, and WOW your clients!
Intent Company
Mobile App
The IC Mobile App is the ultimate marketing solution for businesses looking to put critical business functions on autopilot.
With the IC Mobile App businesses can effortlessly grow traffic, convert leads, collect reviews, message clients, manage teams, and more – all through one, easy-to-navigate app.
Make clients feel valued by responding to them through their preferred way, text, direct message, email, and more – all through one platform
Manage, collect, and respond to all reviews, and easily leverage new reviews to reach even more clients
Track pipelines, analyze reports, and manage calendars effortlessly with a variety of CRM tools
Stay connected to your clients, team, and business with instant alerts and notifications, so you don't miss a thing
Solutions to grow your business
Unify your brand's messaging. Through our all-in-one messaging platform, you'll send coordinated texts, emails, GMB and FB messages, DMs, and more, helping you attract leads, convert traffic, and delight customers.
CRM with Advanced Reporting
Collect important data and analytics, streamline workflows and campaigns, and boost customer engagement and retention from our CRM platform.
With critical analytics made easy to collect, read, and understand, you can continually refine your brand's messaging with data specific to your targeted audience.
Sales Pipelines & Opportunity Management
Our prebuilt sales pipelines keep leads, sales, reorders, and referrals pouring in, automatically building value and encouraging them to take the next step in their customer journey. 
You'll have access to key touchpoints and interactions that help refine your pipeline, improving each and every step.
Marketing, Sales, & Operations Automation
Intent Company automation capabilities put critical business systems on autopilot, keeping efficiency up and difficulty down. 
From posting on social media to booking appointments, automation lets your marketing campaigns thrive and grow 24 hours a day.
Websites, Funnels, Blogs & Membership Sites
Effortlessly create, edit, and rebrand all your websites, funnels, blogs, membership sites, landing pages, and more. 
Deliver personalized, targeted content to your audience that promotes action and engagement. 
Templated, prebuilt funnels, emails, landing pages, and messages mean you can start your new marketing campaign quickly and easily, refining as you go.
Review, Feedback, & Brand Reputation
Collect fresh feedback and reviews and use them to empower your brand's marketing, helping you grow your business's visibility and online presence.
With our prebuilt systems, you can attract more traffic, get more customers, and convert more customers into powerful referrals, starting the whole cycle over again. 
"Intent Company Founder, Billy Robbins is one of the wisest business consultants I've ever worked with. He spent hours with me crafting a message for my company. His wisdom and perspective brought some "lightbulb" moments that helped reveal the highest purpose for my business – the deepest reason of why my business was raised up. And when I couldn't articulate it myself, Billy skillfully gave me words and messaging for the company that captured my uniqueness in the marketplace. Working with Billy was one of the best business decisions I've ever made.

He has a way of simplifying a complex world. And he can help a business write a story for itself that will inspire people beyond the marketing. "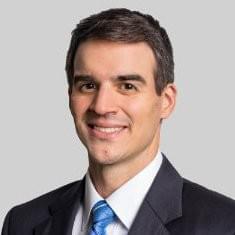 Jason Batt, CFP®, ChFC®, MBA
Founder of Open Door Financial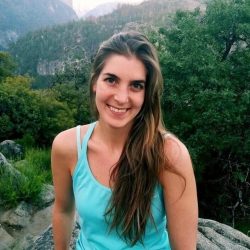 Kalindi Dinoffer
CMO for OnCourt OffCourt
"I have been working with Billy and his awesome team for the last 4+ years and he has helped me transform the way I think about online marketing, offline marketing, and customer relations in general. More than that though Billy's heart and passion and dedication shines through in all of his work and his support has been instrumental for my family business over the years. I'm excited to see where we can continue to grow and take things in the years to come! I highly recommend Intent Company for anyone wanting to take their knowledge and business to the next level. "
What our clients say about Intent Company
William is without doubt one of the smartest internet marketing experts I've worked with. His knowledge in digital marketing and E-Commerce optimization is outstanding - as is his passion, talent and notable work ethic. I recommend William as a 10 out of 10 without hesitation.
Since working with Billy I have seen an increase the productivity from both myself and my employees. The tools and expertise Billy has equipped us with has resulted in an increase in sales and time management.
Billy posses technical aptitude, marketing savvy, and genuine appreciation for the relationships he fosters, and you will begin to understand the impact can have on you, a business or a community. To this day, I employ digital marketing tactics he taught me, and always know I can lean in and work harder when I hit a wall.
William and I have had the pleasure to work on several digital services engagements and a variety of accounts. He engages with enthusiasm, leads his team by example and has a keen eye for customer success. William (Billy) is a model for his genuineness and creativity. He is a valued colleague and a great team member.
Intent Company is a full service marketing agency, education center, and solutions provider for purpose-driven small businesses. Let's discuss your unique situation!