Double your revenue without spending $1 on ads
Telecom Advocacy Machine™
Empower your customers with industry-proven texts and emails, turning them into brand advocates who repeatedly buy, leave positive reviews, and refer you to others.

Experience the compounding power of Intent Company's Telecom Advocacy Machine ™
Every customer you have is a brand advocate in waiting. Activate those customers with targeted texts and emails, increasing brand value, customer retention, and word-of-mouth demand.
With the Intent Company App, you have a 360-degree view of your advocacy marketing strategy wherever you go.
The Intent Company team is committed to your success. We're here for you, and we're not satisfied until you are. Includes a 24-hour, 365 support hotline.
Simple Automation for Untapped Potential
Dynamic automation tools make improving customer engagement, collecting favorable reviews, and increasing reorders easy, scalable, and repeatable.
Transform Your Customers into Lifelong Fans
Equip your customers and turn them into brand advocates, unlocking a steady stream of reorders, reviews, and referrals.
Equip Your Team To Do More in Less Time
Your team, no matter the size, will have powerful automation tools that increase efficiency and reduce mistakes.
Why Consider the Telecom Advocacy Machine™
The Telecom Advocacy Machine™ is a centralized hub with everything you need to empower your business's advocacy marketing.
With our comprehensive strategy, user-friendly systems, and unwavering support, you'll have everything you need to empower your business's advocacy marketing, helping you keep customers for longer and turn more customers into enthusiastic brand advocates.
Benefits of the Telecom Advocacy Machine™
Elevated Customer Experiences
Exceptional customer experiences are the cornerstone of telecom success. Our platform equips you with the tools and insights to deliver tailor-made experiences that leave a lasting impression. From personalized interactions to proactive support, you'll cultivate customer loyalty like never before.
Maximize Lifetime Value and Foster Deeper Relationships
Nurture long-term relationships that yield maximum lifetime value. Our platform helps you identify key touchpoints throughout the customer journey, ensuring that each interaction strengthens the bond between your brand and your customers. By understanding their needs, preferences, and pain points, you can exceed expectations, foster loyalty, and drive revenue growth.
Harness the Power of Referrals and Recommendations
Word-of-mouth marketing is a powerful force. Our platform supercharges your telecom business by enabling you to tap into the influential network of your satisfied customers and transform them into proactive advocates. With seamless referral programs, social sharing tools, and automated advocacy campaigns, you'll unleash a wave of organic recommendations, driving new business and amplifying your reach.
Why Automated Advocacy Machine™ Is Your Secret Marketing Weapon
Don't let your competitors steal the spotlight. Embrace the power of advocacy marketing with Automated Advocacy Machine™, the ultimate platform for telecom businesses that love their customers. Unlock unparalleled customer experiences, maximize lifetime value, and unleash a network of passionate brand advocates through a simple, scalable platform.
"Intent Company Founder, Billy Robbins is one of the wisest business consultants I've ever worked with. He spent hours with me crafting a message for my company. His wisdom and perspective brought some "lightbulb" moments that helped reveal the highest purpose for my business – the deepest reason of why my business was raised up. And when I couldn't articulate it myself, Billy skillfully gave me words and messaging for the company that captured my uniqueness in the marketplace. Working with Billy was one of the best business decisions I've ever made.

He has a way of simplifying a complex world. And he can help a business write a story for itself that will inspire people beyond the marketing. "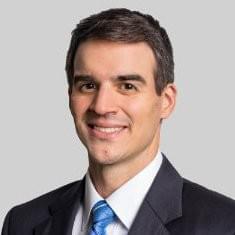 Jason Batt, CFP®, ChFC®, MBA
Founder of Open Door Financial
What our clients say about Intent Company
William is without doubt one of the smartest internet marketing experts I've worked with. His knowledge in digital marketing and E-Commerce optimization is outstanding - as is his passion, talent and notable work ethic. I recommend William as a 10 out of 10 without hesitation.
Since working with Billy I have seen an increase the productivity from both myself and my employees. The tools and expertise Billy has equipped us with has resulted in an increase in sales and time management.
Billy posses technical aptitude, marketing savvy, and genuine appreciation for the relationships he fosters, and you will begin to understand the impact can have on you, a business or a community. To this day, I employ digital marketing tactics he taught me, and always know I can lean in and work harder when I hit a wall.
William and I have had the pleasure to work on several digital services engagements and a variety of accounts. He engages with enthusiasm, leads his team by example and has a keen eye for customer success. William (Billy) is a model for his genuineness and creativity. He is a valued colleague and a great team member.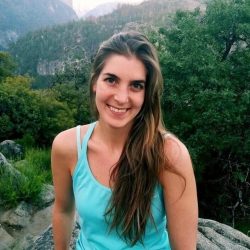 Kalindi Dinoffer
CMO for OnCourt OffCourt
"I have been working with Billy and his awesome team for the last 4+ years and he has helped me transform the way I think about online marketing, offline marketing, and customer relations in general. More than that though Billy's heart and passion and dedication shines through in all of his work and his support has been instrumental for my family business over the years. I'm excited to see where we can continue to grow and take things in the years to come! I highly recommend Intent Company for anyone wanting to take their knowledge and business to the next level. "